Home | Director Organizational Chart Communications | Internal affairs | Racial Profiling(PDF) |
| Lost/Found | Parking Permits | Parking Regulations | Daily Crime Log
Parking Addendum | Safety/Security | Motorist Assistance | Public Safety | Daily Fire Log | TAMIU Home
The National Standard in Self Defense Education
The Rape Aggression Defense (R.A.D.)System is a program of realistic self-defense tactics and techniques for women. R.A.D. is a comprehensive, women-only course that begins with awareness, prevention, risk reduction and risk avoidance, while progressing on to the basics of hands-on defense training. R.A.D. is not a Martial Arts program. Our courses are taught by nationally certified R.A.D. Instructors and provide each student with a workbook/reference manual. The manual outlines the entire Physical Defense Program for reference and continuous personal growth, and is the key to our free lifetime return and practice policy for R.A.D. graduates.
This 12 hour program is offered on campus from 1:00 p.m.- 4:00 p.m. on the following dates:
Location to be Announced.
If interested please contact the TAMIU police department at 326- 2100 or email:RAD@tamiu.edu.
IMAGES OF R.A.D COURSE TRAINING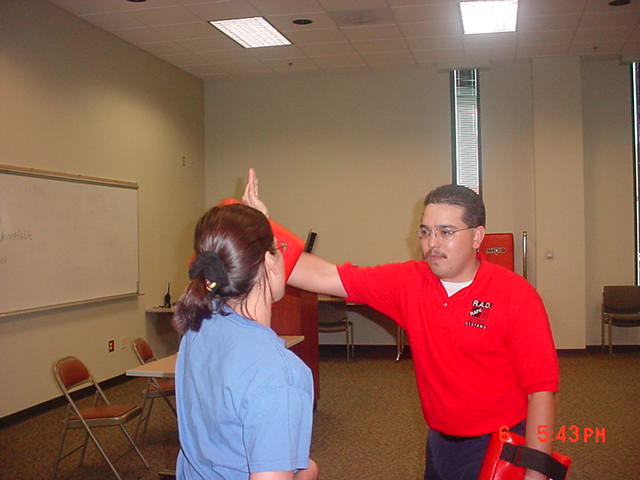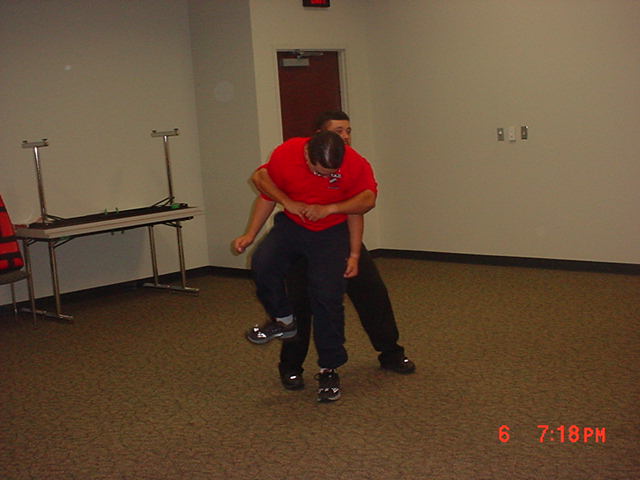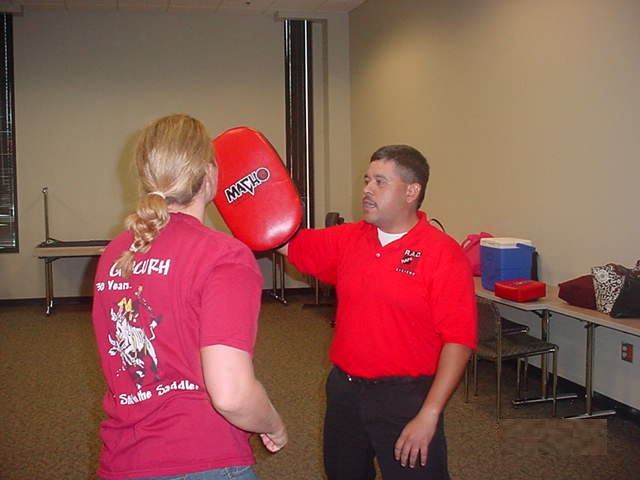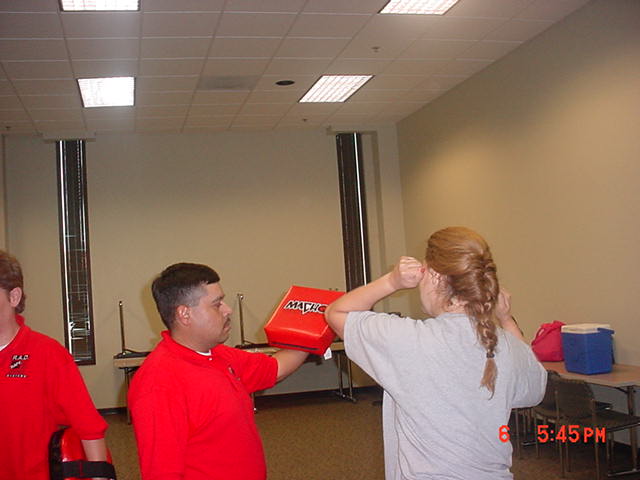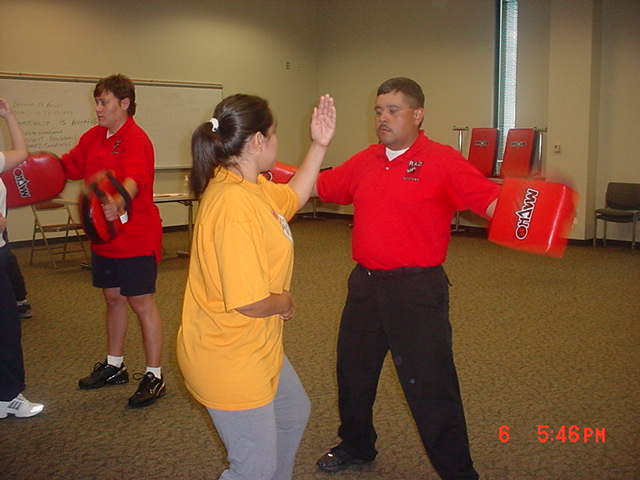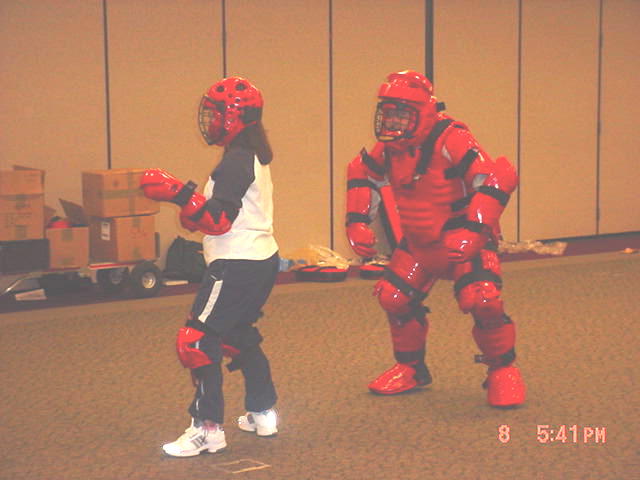 If these dates and times do not meet your need, please let us know. We can add courses at a time, date, and place that better fits your schedule whether it is on weekends or weekdays, morning or evening. I f you have already taken a R.A.D. course and would like to take a one day - 3 hour refresher R.A.D. course, contact us. (Soon to be Offering a R.A.D. Advanced Course)
---