Distance Education - eLearning
Menu
eLearning Team
Organization Chart
Click here to view an organization chart of the eLearning Team.
eLearning Staff Members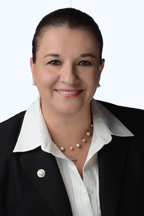 Dr. Patricia Abrego
Director of Instructional Technology & Distance Education Services
Quality Matters Coordinator
KL 259A
(956) 326-2302
Dr. Abrego provides vision, leadership and coordination in the effective use of instructional technologies used in distance education, interactive media, classroom instructional technologies and web-based instruction. She supervises the Instructional Technology and Distance Education Services staff including the instructional technology coordinators and the media services groups.
Academic Background
Ph.D. Educational Administration, Texas A&M University, 2009
M.S. Educational Administration, Texas A&M-Kingsville, 2001
Publications & Presentations
"Rapid Assessment of Assignments Using Plagiarism Detection Software," (with Whitney R. Bischoff, DrPH, RN),

Nurse Educator

, 36, 2011.
"Meeting the needs of rural communities through the use of interactive collaboration," USDLA conference, 2010.
"Perceptions of campus administrators, teachers, and students on the use of interactive videoconference for the delivery of Algebra I in selected high schools in South Texas," unpublished dissertation, 2009.
"Technology on the U.S./Mexico Border: Improving Teaching, Improving Learning," Multimedia Schools, October, 2003.
Awards
Recipient, Outstanding Employee Service Award at TAMIU, 2013
Certifications
Peer Reviewer Course, Quality Matters
Master Reviewer Certification (MRC), Quality Matters
Trainings
Applying the QM Rubric (APPQMR), Quality Matters
Creating A Foundation With Learning Objectives (Standard 2), Quality Matters
Connecting Learning Objectives and Assessments (Standards 2 & 3), Quality Matters
Memberships
Area 1 Director, Texas Computer Education Association (TCEA)
Member, United States Distance Learning Association (USDLA)
Member, Texas Distance Learning Association (TxDLA)
---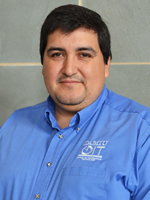 Juan Antonio "Tony" Ramirez
Instructional Technology Coordinator
KL 257A
(956) 326-2793
Tony is an ANGEL Administrator who assists faculty, students, and staff with their questions on the use of ANGEL. He also consults faculty with the many tools used in the creation and implementation of course content including the converting of video files, or audio files into digital format for online viewing or listening. Tony also administers the list serve used by faculty and staff.
Academic Background
M.B.A. in Management, Texas A&M International University, 2005
B.B.A. Major in Computer Information Systems, Texas A&M International University, 2003
Professional Experience
Instructional Technology Coordinator, Texas A&M International University, 2003-Today
Certification
Adobe Certified Associate in Photoshop
Adobe Certified Associate in Flash
Peer Reviewer Course, Quality Matters
Trainings
Applying the QM Rubric (APPQMR), Quality Matters
Choosing and Using Media Effectively (Standard 6), Quality Matters
Connecting Objectives and Assessments: Proper Alignment (WCCOW), Quality Matters
Winter Institute: A Closer Look at Alignment, Quality Matters
Assessment Criteria: Clear Instructions (WCACW), Quality Matters
Consider Your Instructional Materials: Do I really have to buy the textbook? (WCIMW), Quality Matters
Engaging Learning Activities: Increasing Student Interactions (WCLAW), Quality Matters
Memberships
Member, United States Distance Learning Association (USDLA)
Member, Texas Computer Education Association (TCEA)
Member, Texas Distance Learning Association (TxDLA)
Member, Quality Matters - Instructional Designers Association (QM IDA)
---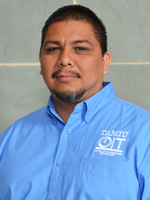 Julio Tovar
Instructional Technology Coordinator
KL 257B
(956) 326-2791

Academic Background
Bachelor's Degree in Computer Science, Southwest Texas State University, 2002
Associate's Degree in MicroComputer Programming, San Antonio College, 1994
Professional Experience
Instructional Technology Coordinator, Texas A&M International University, 2006-Today
Computer Programmer and Database Analyst, 11+ years
Certification
Certified Distance Educator from Texas A&M University, 2008
Peer Reviewer Course, Quality Matters
Trainings
Applying the QM Rubric (APPQMR), Quality Matters
Linking Instructional Materials and Learner Engagement (Standards 4 & 5), Quality Matters
Connecting Objectives and Assessments: Proper Alignment (WCCOW), Quality Matters
Winter Institute: A Closer Look at Alignment, Quality Matters
Assessment Criteria: Clear Instructions (WCACW), Quality Matters
Consider Your Instructional Materials: Do I really have to buy the textbook? (WCIMW), Quality Matters
Engaging Learning Activities: Increasing Student Interactions (WCLAW), Quality Matters
Awards
Recipient, Outstanding Employee Service Award at TAMIU, 2010
Memberships
Member, United States Distance Learning Association (USDLA)
Member, Texas Computer Education Association (TCEA)
Member, Texas Distance Learning Association (TxDLA)
Member, Quality Matters - Instructional Designers Association (QM IDA)
---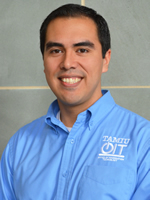 Carlos Vallarta
Instructional Technology Coordinator
Quality Matters Coordinator
KL 257C
(956) 326-2298
Academic Background
B.B.A. in Management Information Systems, University of Notre Dame, 2008
Professional Experience
Instructional Technology Coordinator, Texas A&M International University, 2011-Today
Awards
Recipient, Outstanding Employee Service Award at TAMIU, 2014
Certification
Virtual Instructor Certificate Program, College of Education & Human Development, Texas A&M University
Peer Reviewer Course, Quality Matters
Continuing and Professional Education Accelerated Reviewer Course for QM HE Peer Reviewers, Quality Matters
Trainings
Applying the QM Rubric (APPQMR), Quality Matters
Design that Welcomes Your Students (Standards 1 & 7), Quality Matters
Connecting Objectives and Assessments: Proper Alignment (WCCOW), Quality Matters
Winter Institute: A Closer Look at Alignment, Quality Matters
Assessment Criteria: Clear Instructions (WCACW), Quality Matters
Consider Your Instructional Materials: Do I really have to buy the textbook? (WCIMW), Quality Matters
Engaging Learning Activities: Increasing Student Interactions (WCLAW), Quality Matters
QM Rubric Update 2014, Quality Matters
Memberships
Member, United States Distance Learning Association (USDLA)
Member, Texas Computer Education Association (TCEA)
Member, Texas Distance Learning Association (TxDLA)
Member, Quality Matters - Instructional Designers Association (QM IDA)
---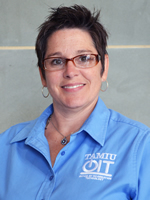 Phylis Zimmermann
Instructional Technology Coordinator - Dual Enrollment
KL 259
(956) 326-2294

Academic Background
B.S. in Education and Educational Technology, Summa Cum Laude, Indiana University of Pennsylvania, 2014
Professional Experience
Instructional Technology Coordinator (Dual Enrollment), Texas A&M International University, 2014-Today
Networking Technologies Instructor, Erie County Technical School, 2005-2014

Certification
Pennsylvania Teaching Certification, Indiana University of Pennsylvania
Memberships
Member, United States Distance Learning Association (USDLA)
Member, Texas Computer Education Association (TCEA)
Member, Texas Distance Learning Association (TxDLA)
---
Daniel O. Salazar
Staff Assistant
KL 259
(956) 326-2792
Academic Background
B.B.A. in Management, Texas A&M International University, 2014
Professional Experience
Student Data & Information Assistant, 2 years
Certification
Memberships
Member, Texas Computer Education Association (TCEA)
Instructional Technology & Distance Education Services
Office of Information Technology
Killam Library 259
Phone: 956.326.2792
Fax: 956.326.2299
E- mail: elearning@tamiu.edu