All First Time and Transfer Students:
Bacterial Meningitis Vaccine Requirements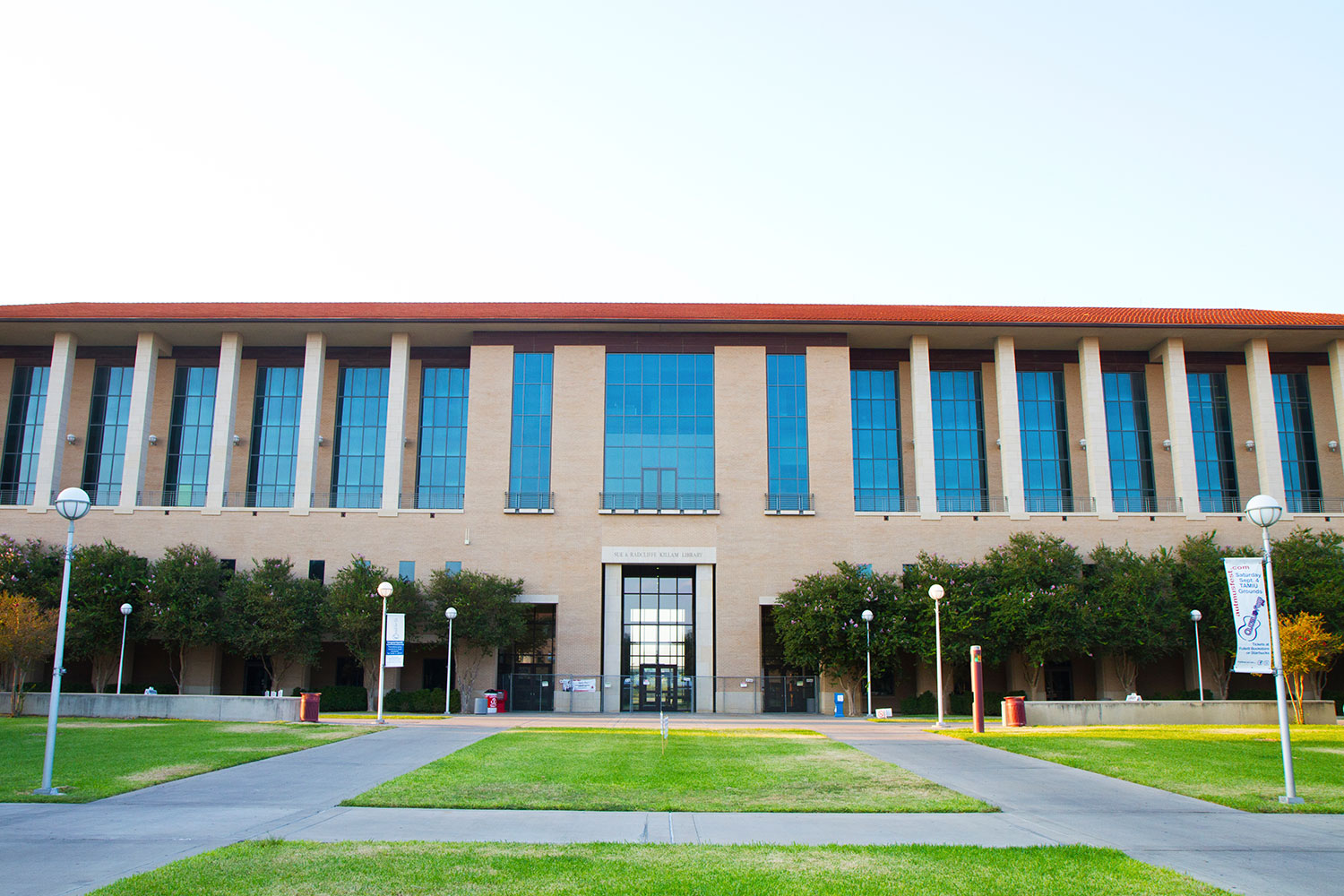 If you're entering University for the first time...
Click on: Freshman Requirements
Are you considering concurrent enrollment while you are still in high school?
Click on: Concurrent Enrollment
Are you transferring from another college or University to TAMIU?
Click on: Transfer Students
Are you a Veteran interested in coming to TAMIU?
Click on: Veteran Information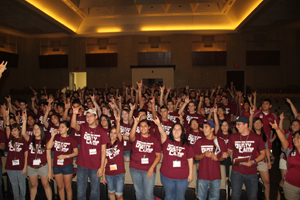 Are you interested in Graduate Study?
Click on: Graduate Students
Are you an international student planning on coming to TAMIU?
Click on: International Students
Are you interested in Continuing Education?
Click on: Continuing Education
Are you interested in finding your cost and financial aid package?
Click on: Financial Aid Calculator
Are you transferring from LCC to TAMIU
Click on: FOSS Webpage
For More Information:
Visit the Office of Recruitment & School Relations homepage or Email enroll@tamiu.edu
For Testing Information:
Visit the Testing Home Page or email amartinezjr@tamiu.edu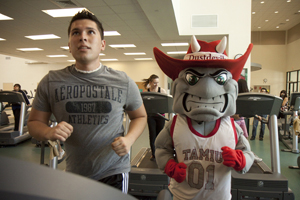 For Housing Information:
Visit the Housing Homepage or email housing@tamiu.edu
Did you know?
TAMIU Fast Facts
For Crime Awareness and Campus Security:
See Report.

Freshman Requirements
View the Current Orientation Gallery.
Information
Applicants who have earned a high school diploma or who are in the process of completing high school credits within two (2) semesters are considered freshmen applicants. Admission score minimums are based according to class rank and are as follows: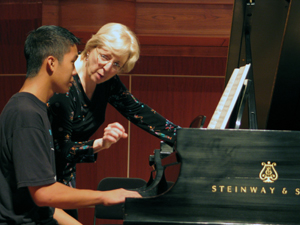 RANK SAT®* Minimum ACT™** Minimum
Top 10% None† None†
First 40% None† None†
Low 60% 900 19-Composite Score
*SAT® refers to the Scholastic Aptitude Test which is administered by The College Board.
**ACT™ refers to American College Testing Assessment® "ACT™ Test."
†SAT®/ACT™ scores need to be submitted, however, there is no minimum score required for students who fall within the given parameters.
If you have graduated from high school three or more years ago, you may opt to take the University administered COMPASS exam.

*Further testing may be required for placement
Freshman Procedures
Admission to Texas A&M International University is granted on a rolling basis – admission decisions are made as soon as all necessary documents are received. There are 3 steps to the admission process at TAMIU: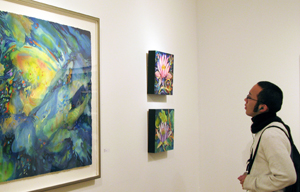 Application
o Students must apply through www.applytexas.org
o No application fee
o No essay or personal statement required

Transcript
Provide an official high school transcript indicating class rank and size. Transcripts are accepted for admission consideration once the eleventh grade units and rankings have been posted. The high school accomplished academic plan must be clearly stated (i.e., DAP).
SAT or ACT
The SAT or the ACT is acceptable. The writing assessment is recommended. Students must send scores directly from Test Center.
TAMIU's institutional codes are:
SAT-0359 or ACT-4215.
Concurrent Enrollment Requirements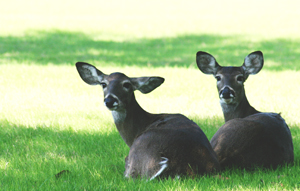 Qualified high school students attaining Junior or Senior status may seek early enrollment to TAMIU for purpose of gaining credits in University-level classes. To be concurrently enrolled, the following documents must be received by the Office of Admissions before acceptance is finalized:
Concurrent Enrollment Procedures
A completed Application for Concurrent Enrollment (PDF) with a signed clearance for the High School Counselor
An official high school transcript indicating that the student has an overall GPA of 85 or higher
Placement scores may be required for some courses
Students must have attempted the THEA: any section of the THEA that is not taken is equivalent to a failing score in that area
Parents signature on the Parental Permission Statement, located on page three of the Application.
Transfer Students
A student entering Texas A&M International University at the sophomore (30 to 59 hours), junior (60 to 89 hours), or senior (90 or more hours) level from an accredited college or university is considered a transfer student. Texas A&M International University allows credit for work completed in other institutions which are approved by the appropriate regional accrediting agency.
To be admitted as a transfer student, an applicant must submit the following information to the Office of Admissions in the University Success Center, Room 129: (Additional requirements for the School of Nursing and for Teacher Education Programs).
Application for Undergraduate Admission.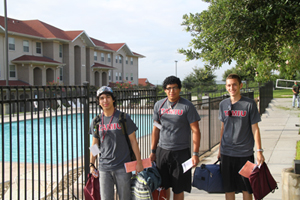 Application
Return the completed Application for Undergraduate Admission (No Application Fee) to the Office of Recruitment and School Relations. Students may also apply through www.applytexas.org.
Official college/university transcript(s) sent directly from each institution attended. A minimum overall grade point average of 2.00 is required. Even though a grade below "C" will be calculated into the grade point average, it will not be used to satisfy degree requirements.
For Students outside Texas/US
The Test of English as a Foreign Language (TOEFL) is required of all students having academic studies from a country where English is not the native language. A minimum TOEFL score of 213 (Computer-based) or 550 (Paper-based) is required. This score must be sent directly from the Educational Testing Service (ETS) and dated within two (2) years of enrollment.
NOTE: International Students must also complete the requirements listed under International Student Admission.
IMPORTANT: As of September 1, 2003, the State of Texas required all students to meet the Texas Success Initiative (TSI) mandates. TAMIU will use the state approved Texas Higher Education Assessment (THEA) as a form of assessment and honor any state approved alternative assessment instruments. The University will use the THEA exemptions as stipulated by the State of Texas under the TSI plan. The THEA score is not a determinant component for admissions into A&M International.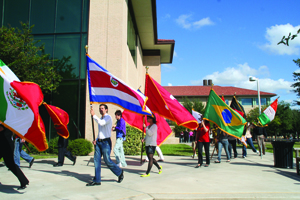 For information, contact the University College (956) 326-2134.
Transfer Curricula and Resolution of Transfer Disputes for Lower-Level Courses:
The transfer curricula shall be as prescribed by the current issue of the Texas Higher Education Coordinating Board's guide to transfer curricula and transfer of credit.
The following procedures shall be followed by public institutions of higher education in the resolution of transfer disputes involving lower-level courses:
If an institution of higher education does not accept course credit earned by a student at another institution of higher education, that institution shall give written notice to the student and the other institution that the transfer of the course credit is denied.
The two institutions and the student shall attempt to resolve the transfer of the course credit in accordance with the Higher Education Coordinating Board rules and/or guidelines.
Focus on Student Success (FOSS) is a Title V Cooperative Agreement supported by the U.S. Department of Education partnering Laredo Community College and Texas A&M International University. The five year grant will focus on improving and expanding the capacity of academic attainment for Hispanic students and other low income individuals and to reduce the costs of attaining a postsecondary degree.
For additional information, please visit TAMIU Title V FOSS
Graduate Studies
Texas A&M International University and the Office of Graduate Studies are committed to the preparation of students for leadership roles in their chosen profession and in an increasingly complex, culturally diverse state, national, and global society. The University provides students with a learning environment anchored by the highest quality programs built on a solid academic foundation. To fulfill its mission, the University offers masters programs in the arts; humanities; business; education; physical, biological, and social sciences; and health professions, with authority for select doctoral programs.
For more information visit the Office of Graduate Studies.
Fast Facts
Did you know that...