Welcome to the College of Arts & Sciences
"Colleges . . . can only highly serve us, when they aim not to drill, but to create;
when they gather from far every ray of various genius to their hospitable halls, and, by the concentrated fires, set the hearts of their youth on flame."
Ralph Waldo Emerson, "The American Scholar"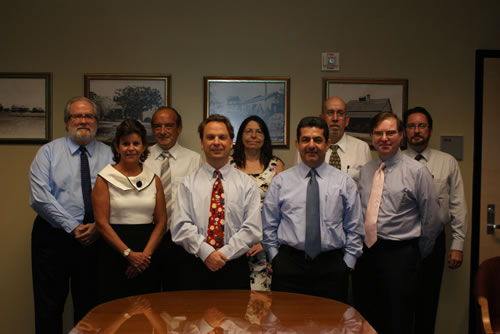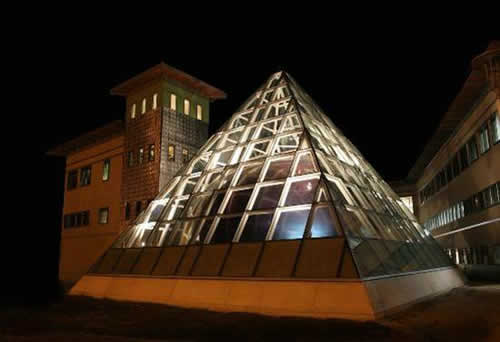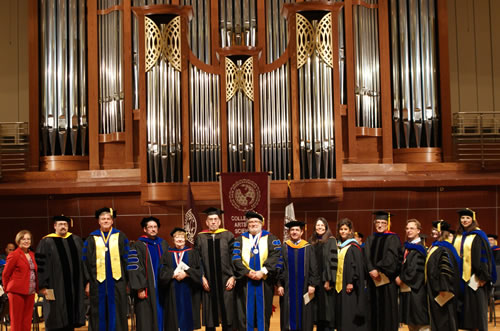 News in COAS
Dr. Claudia San Miguel

has been named first Hispanic president of the Southwestern Association of Criminal Justice.

COAS graduates earn competitive salaries!

According to data published by Collegemeasures.org graduates of COAS undergraduate and graduate programs make initial salaries comparative to graduates from other Texas universities. In fact, English and math majors from TAMIU earn more than similar graduates from any other Texas public university!

What is the value of a liberal arts education from COAS?

According to a recent survey of employers, graduates with liberal arts degrees are among the most sought after new hires. Of all the job skills most coveted by employers, communication skills continue to rank at the very top of the list, followed by critical thinking skills, and the ability to work collaboratively -- all, of course, skills emphasized in a liberal arts curriculum. Read more about it: Millennial Hiring Highlights. Read the answer given by deans from across the nation: Conference of Colleges of Arts & Sciences' Statement on Liberal Education
Mission Statement
The College of Arts and Sciences is the University's largest and most comprehensive academic unit. The College enjoys a broad mission in teaching, research, creative activities, and service to our international community. The College prepares students to:
Think critically and communicate effectively
Increase their knowledge base and appreciate the global nature of their world
Participate actively in their education through collaboration with faculty in research and professional activities
Become involved as leaders in their communities
Pursue postgraduate and professional degrees in a variety of fields
Our graduate programs produce quality professionals with advanced technical and research skills who are dedicated to their discipline and have a desire to improve society.
College Deans
Dr. Thomas R. Mitchell
Dean
Regents Professor

LBVSC 301A
tmitchell@tamiu.edu

"Welcome to the College of Arts & Sciences! Our college represents our university's commitment to being an "international" university intent on providing students with a global perspective. We bring the world to our students. Our faculty come to us from a total of 22 different native countries - Bangladesh, Brazil, Canada, China, Colombia, England, Ghana, India, Iran, Iraq, Japan, Jordan, Korea, Lebanon, Mexico, the Philippines, Poland, Spain, Sri Lanka, Taiwan, Vietnam, and, of course, the U.S.A!

Our college is the heart of higher education. We provide the core curriculum classes that provide every student with a liberal arts education. We offer degree programs in the fine and performing arts, sciences, humanities, social sciences, behavioral sciences, mathematics, and engineering. In all, students may choose from 35 undergraduate majors, 32 undergraduate minors, and 12 graduate degrees. In collaboration with Texas A&M University, we also offer a Ph.D. in Hispanic Studies.

With both undergraduate and graduate education, our college's goal is to provide students with the opportunity to acquire the knowledge and the intellectual and professional skills necessary for a fulfilling and productive life in a global society.

Our goal also is to increase our already productive and active commitment to original research and publication and to provide innovative programs and services to our community, programs such as those now offered by the Planetarium and the Center for Earth and Environmental Studies (CEES).
Dr. Kevin D. Lindberg
Associate Dean
Associate Professor of English

LBVSC 301C
klindberg@tamiu.edu

" Welcome to the College of Arts and Sciences Web Site. While a liberal arts education is designed to help students acquire skills in communication, critical thinking, and other areas important to future success in their chosen fields, it also exposes them to experiences and ways of thinking they might not otherwise encounter – and thus helps them develop the wisdom to become thoughtful and effective world citizens. Providing our students such an education is a serious mission for us, and we are pleased that our outstanding faculty and programs work to make it happen."
Dr. Daniel Mott
Associate Dean &
Chair of Department of Biology & Chemistry
Associate Professor of Biology

LBVSC 312C
dmott@tamiu.edu


" Welcome to TAMIU and the College of Arts & Science. The other department chairs and I, along with the faculty, take great pride in the growth of our university and the success of our students. At TAMIU growth and change seem to be the norm. Growth can be disconcerting to some and we work to see that, no matter the changes, students remain our top priority. We appreciate the importance that education has in everyone's life, not only for financial reward, but to create happy and meaningful lives."
Office Contact Information:
College of Arts and Sciences
5201 University Boulevard
Lamar Bruni Vergara Science Center 301
Laredo, TX 78041

E-mail: coasdean@tamiu.edu
Phone: 956.326.2462
FAX 956.326.2459